According to a 2014 Grant Thornton report, 40% of global businesses currently are or plan to outsource business processes which include Tax, IT, HR & Payroll. One of the big trends in IT is that IT organizations will continue to move IT services such as managed services, managed hosting, software-as-a-service (SaaS), and cloud solutions to third-party vendors.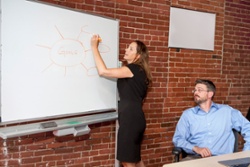 There are many drivers that support the outsourcing trend. Reducing cost and improving efficiencies are obviously placed at the top of the list. Many believe that outsourcing can provide better access to expertise while ensuring business continuity.
For IT outsourcing to be successful the buying companies must have a clear set of goals in mind and clear sense of the benefits and risks involved. Let's take a deep look of the drivers and pros and cons for outsourcing.
Cost Reduction
The biggest driver for IT outsourcing is the conventional believe that outsourcing leads to cost reduction. Since the outsourcing company provides the capital as part of the overhead, Outsourcing IT functions as operational expenses can indeed reduce the buying company's capital investment. However, can IT Outsourcing reduce overall IT cost? The answer is: It depends.
There are many combinations of factors that affect the cost of Outsourcing IT. For example, different cloud solutions provide different configurations depending on the business needs of the organization. Three of the most common models are the dedicated private cloud solution, a hybrid solution of private and public clouds and the public cloud. The private cloud solution is usually the most expensive option while the public cloud is among the least expensive options. A large portion of the infrastructure is in the chosen Tier-type of Data Center of which there are 4 tiers. The higher the tier, the better the redundancy and fault tolerance provided, and therefore, the more costly it is. As for managed services, there are 3 basic models: the off-shore, the near-shore and the on-shore model where the off-shore model is usually the least expensive and the on-shore model being the most expensive.
While the higher tier data centers provide better redundancy and fault tolerance protection, they also offer backup solutions and disaster recovery as separate services with the additional cost for these services.
Realizable cost reductions may not be that obvious or drastic for small-to-medium sized companies who have a small internal IT organization. However some tradeoffs to consider are the possible reductions in IT capital investments versus an increase in IT operational costs. Since the internal IT organization is usually small, the reduction of internal resources is minimum. However, the service quality may increase.
Service Quality
Outsourcing sets up a framework for an outside expert to assume responsibility for operational details.
Because of the outsourcing providers' specialization and core competency, they can provide leading–edge technologies and top capabilities. The suppliers can also provide resources which are not available internally and provide better processes and controls, and this is especially important for small and medium size companies where the IT management model is not mature.
Buyers need to be cautious about the managed services model. While the off-shore model is extremely cost effective, the quality of the service may be very difficult to manage. Communication barriers, cultural differences, and time zone differences (different operating time), etc. make it a challenge for the customers who require a high quality of service. A good understanding of the business functions and requirements can guide an organization to better determine what can be off-shored and what should be kept on-shore or performed internally to achieve the equilibrium of cost effectiveness and quality of service.
Shared Risks
Outsourcing can certainly enable IT management to turn over some classes of risks to its supplier.  Service-level agreements (SLAs) can be put in place as insurance for guaranteed uptime and service delivery. The buying company is responsible for data and data processing. A company may be financially compensated due to SLAs should disaster strike, however, SLAs cannot protect the company from losing their reputation and potential future business.
The Control Issue
When it comes to Control, several areas are of concern. 1) Proprietary lock-in if switching cost is too high, 2) Lack of responsiveness to perceived issues, 3) Supplier unexpectedly going out of business, 3) Lack of ability to meet socialized needs such as customized software, 4) Lack of transparency and visibility of IT infrastructure where IT components are shared with other customers.
IT organizations need to assess the business' risks and rewards of 3rd party service providers from a cost, service quality, risks, and controls perspective. Careful analysis can help a business to determine if outsourcing is a viable solution which aligns with the business strategy. Carrtegra can help with the IT Outsourcing assessment process. Please contact us.
Further Reading
Want to learn more about the Who, What and Where of some of the risk factors management might face with off-shoring, near-shoring and on-shoring outsourced IT especially in the cloud, then we recommend our whitepaper "What to Consider When Outsourcing IT" which you can get by clicking the following button.