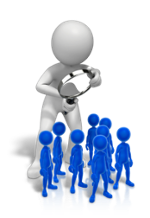 When you are doing online banking at home, or checking emails in the office, or updating a status on Facebook, you are using an application. Applications are pervasive in our daily life nowadays both personally and professionally. Needless to say, applications are critical to support business operations and IT Application Controls are taking on an ever greater roll in society. Keeping applications secure should be one of the top goals for IT management.
Application security is the use of software, hardware, and procedural methods to protect applications from external threats. The goal is either preventing unwanted events or ensuring desired events. There are a number of factors that can threaten an application's security ranging from:
Application Design
Application Data Transmission
Software Patching and Upgrades
Access Authorization
User Provisioning
And other critical and common security factors
For example, an obsolete application or software code which is no longer supported by the original vendor could leave unpatched vulnerabilities exposed to become easy targets for hackers and attackers. In large organizations, many applications are interconnected. The interfaces between applications and data transmission should also be considered when it comes to application security.
An important first step in IT Application Security is to perform an inventory of all applications. A complete Application Inventory should include the supporting hardware infrastructure and all associated technologies such as the client/server relationships, web based tools, and coding languages. The Application owners can also assist IT to evaluate and prioritize as needed.
To get started planning your IT Application Security, you can download the Checklist for IT Application Security by clicking the button below .
Get our Checklist for IT Application Security
This check list can help you evaluate the current state of your organizations Application Security.
Remember, practicing good application security (appsec) and taking proactive risk mitigation steps can protect your organization from unmanaged IT risks. One must understand that there is no application that is 100% secure, and no environment that is 100% risk free.