Companies use many business reports to monitor the success and progress of their businesses and operations. These reports may include financial, labor, inventory, sales, as well as detailed information about customers. Executives, directors, managers and analysts of various departments are usually the readers of the reports. However, generating the various reports for various departments in a systematic way which satisfies the business needs and keeps the systems operate optimally could be a challenge. Because reports are system and human resources consuming.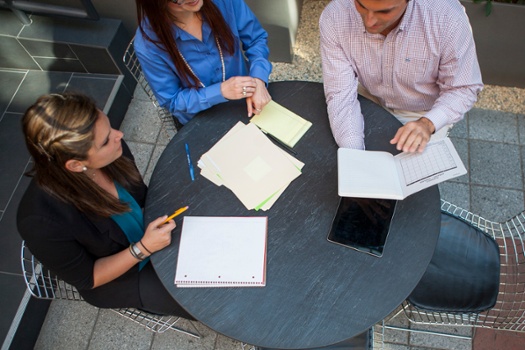 Managing Reports Takes a Systematic, Team Based Approach
A systematic approach to manage reports is required to effectively and efficiently manage various reports within the whole organization, reduce waste of resources by eliminating duplication, and enable the company to take maximum advantage that technologies can provide.
Report inventory. The inventory of the reports includes the current and future reports. Many duplicates can be discovered during the process. When there is a well-organized central repository and report inventory, possible future duplication can be reduced:

By department
By region
By group
Description of the report
Type of the report (for example scheduled or Ad Hoc)
Security Permission (who can access?)
Report owner
The report inventory is managed centrally

Identify reports owners

The report's owners are responsible for the content of the reports and have the authority to request additional reports for the areas that he/she is responsible for.
The report's owners are responsible for the access authorization of the reports.

Scheduled or Ad Hoc?

Depends on the system architecture and configurations; scheduled reports can be generated within the ERP system or outside of the ERP system. If the reports are generated within the ERP system, they're most likely scheduled to run during nightly print job runs, given that the company does not have 24/7 operations (report generation consumes system resources and reduce system performance). However, sizable companies normally use a data warehouse (DW) to host historical data and satisfy reporting needs. Data are extracted from the ERP systems and reports are generated in the DW. This can reduce the need for system resources and increase ERP system performance.
Most Ad-Hoc reports are generated within the ERP system. Depending on the data that the report queries, it could have a negative impact on the ERP system for the queries consume system resources. In some cases, the impact is detrimental and causes systems to crash. We suggest that you avoid generating Ad Hoc reports in ERP systems as much as possible. By creating a report inventory and identifying report type, the IT support group and business management will have a clear picture as to what reports are generated within the ERP system. Certain measures can be taken to protect the system.

Security

The rule of thumb is that if the user cannot access the information in the ERP system, the user should not access the information through reports.
The report owners are responsible to determine who has access to what report.

Disbursement of reports

Reports should be stored in a central repository for easy access and management.
Reports can be emailed to recipient's mailbox per request.
Reports are a necessity for today's business manager. Effective and efficient management of various reports can help an organization to reduce costs and make well informed decisions. Better management of reports can help increase business revenue. To help you get started on the path to better report management, we have prepared a FREE Report Management Checklist available by pressing the button.
Get the Report Management Checklist
About Carrtegra
Carrtegra is a Houston, Texas based management consulting firm whose mission is to provide value. Our firm delivers customized business solutions resulting in a high return on your consulting investments. We provide Big 4 expertise, industry experience, and hard work to meet clients' needs.
We listen to our clients and accept work we know we can do well.
Our team of professionals offers leadership and management skills. Members of our team have held roles as Chief Financial Officers, Controllers, Internal Controls Review Directors and Operational VP's in both public and private companies. We work with your management team and auditors, external or internal, to provide collaborative solutions that work for everyone.