Effective Change Management – Determining Change Category Definitions
Effective management of change provides a structured, consistent, and measurable change environment to be utilized across an organization and is a critical component in the success of its daily business. Its goal is to increase awareness and understanding of proposed changes across the organization and ensure that all changes are made in a thoughtful way that minimize negative impact to services and customers. An organization should have a document that defines the implementation of Change Management procedure.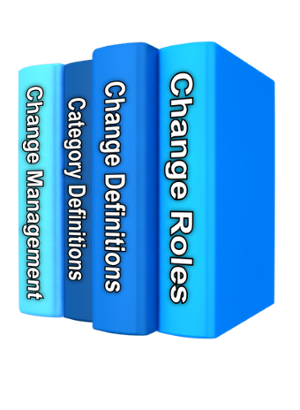 Effective Change Management Process - Determining Change Category Definitions
The computing systems, networks, peripherals, and associated facilities are subject to continuous changes driven by new technology, evolving business requirements, changing contractual requirements, and growing regulatory policies. Effective change management applies to both systems and supporting infrastructure, and is a necessary component for the continuous success and growth of the organization.
In summary, change definition and change categories are part of the key elements of the change management process. They set the boundary and parameters of changes, and avoid vagueness and confusion. If you would like to learn more about this topic, read my complete blog article here.
To get a FREE copy of our suggested quick start "Change Management - Change Definitions" sheet, simply fill out the form at right and you will be taken to the download page.
Get Suggested Change Category Definitions