Is your financial closing process hiding accounting issues?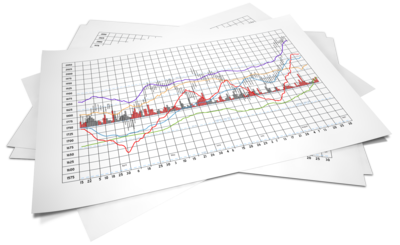 Let's say your closing and financial reporting processes are going along without any major issues. You are meeting your objectives and have a good history of no surprises or issues. Your external financial audit has gone along fine and no material adjustments have been made during the process. Maybe you think you are sitting pretty? Perhaps you are or perhaps it is time to look deep for those "little issues" that could come back to bite your company. Buried deep somewhere in the accounting process there may be unwanted special accounting projects, restatements or revisions, or emergency process fixes lurking. Or perhaps everything is well run and fine.
Well run financial reporting and close processes have several characteristics in common. In general, these include:
Adequate, experienced, motivated, organized and proactive staff
Excellent process of communication and exchange of information
Robust and current process and internal control documentation
An environment of continuous improvement and an ability to absorb change
Sufficient review and supervision
A culture of quality and excellence
Sufficient and balanced risk management practices
Sufficient contingency planning
Current, clear and concise goals and objectives
There are several financial closing process breakdowns that could contribute to untimely detected errors or irregularities. Process breakdowns most often occur when complacency and resistance to change sets in, when business or accounting process changes are not adequately addressed, when human resources turn over and institutional experience and knowledge decreases, when timeliness concerns are elevated above other objectives and when communication channels are broken, altered, discouraged or de-emphasized.
Sometimes it is a "hope against hope" situation that no errors have occurred or that no errors will be detected post financial close. It only takes one problem, issue or undetected accounting error to potentially cause major and long-lasting repercussions.
Are there hidden accounting issues going undetected by your financial closing process? What are some of the signs of a hidden closing process problem?
If you would like to learn more about potential financial closing process fail points, Click on the button to get our new Carrtegra Consulting Brief - "The Dirty Dozen - 12 Signs A Financial Accounting Problem May Be Lurking In Your Close Process".
Get the Consulting Brief The Dirty Dozen - 12 Signs Accounting Problems May Be Lurking In Your Financial Closing Process
---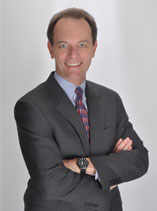 Sam H. Carr is the Managing Partner of Carrtegra, LLC. Sam has over 30 years of experience in accounting, auditing, financial management and consulting. Sam has focused much of his career on process improvement and redesign. Sam holds an MBA and is a CPA, CIA, CISA and a Certified Compliance and Ethics Professional (CCEP). Sam is a finance and operations executive with broad-based experience that includes 12 years as a CFO or Chief Accounting Officer in both public corporations and private entities, and fourteen years with an international public accounting firm. Sam orchestrated an Initial Public Offering of a consolidation of dental practices throughout the United States. In addition to his IPO experience, he owns a powerful track record of demonstrated skills in a wide range of business environments including designing financing, mergers and acquisitions and growth companies. Sam has been the Chief Executive of a management consulting firm for the most recent 10 years. Sam's focus has been substantially on quality of services and valued solutions as well as client and employee retention.