Are you taking advantage of very affordable analytical tools that can have a real and positive impact on your earnings and controls? Data analytics and continuous monitoring technologies can identify errors, fraud and inefficiencies by independently validating entire populations of transactions against specified control parameters and business rules. Using the proper tool, continuous monitoring is performed electronically, in the background, notifying you when an unusual transaction or situation is discovered. In addition, trends will become evident; exceptions will be exposed and will allow you to focus on potential areas of concern. As a result, your organization will benefit from stronger controls, better compliance, a higher degree of efficiency and better project and cost control. We have reviewed the major data analytic tools and settled on IDEA.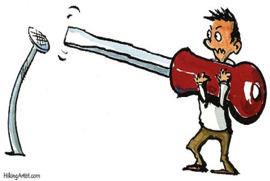 Data analytics tools can be used very effectively on an ad hoc basis to support specific project needs. These types of queries usually require an on-site analytics expert. Data analytics can also be configured to run on a pre-determined routine basis or when initiated manually. The tests are fully scripted and results are exported. The results are usually reviewed and analyzed manually.
Another technique is to fully automate "real-time" controls monitoring. In this case, data analytics are run continuously as transactions occur. Results are compiled and delivered to those who need to know as soon as there is a reportable event.
The move from a process of periodic data queries and analytics to one that is current allows management to react more quickly. Data downloads and analysis can be automated, and promptly reported, allowing for more time to analyze and remediate significant risks. The organization can realize greater profit potential and lower compliance costs by reducing inaccurate or malicious reporting.
There are two areas which all companies should monitor routinely; Procurement and Accounts Payable.
Procurement:
The procure-to-pay process remains one of the most common, yet complex business processes, often using multiple systems. Regardless of the level of automation, including enterprise resource planning (ERP) implementations, procure-to-pay remains an area with the opportunity for fraud, incorrect payments and inefficiencies. ERP systems are platforms for continuous business improvements. However, as ERP systems evolve because of changes in business processes and polices, the internal control environment can become compromised and deteriorate as a result of the very changes introduced to initially help the business.

There are multiple pre-programmed queries that can help with monitoring payroll and procure to pay. We have reviewed them all and have identified the following as the ones with the biggest benefit:
Procurement:
Purchase Order Splitting – to avoid company policy on purchasing limits
Purchase Order Unit Variance – same item purchased at different prices
Low-Value Items Purchased Using Multiple Purchase Orders – to avoid authorized purchasing limits or to direct purchasing to a related party vendor

Accounts Payable:

Segregation of Duties Violation: Same Created by User and Same Approved By/Posted By User – identify where conflicts are inherent in your Accounts Payable system
Duplicate Payments to Vendors – identify where money may be recovered and where processes need to be reviewed to prevent duplicate payments
Potential Vendor Bill Splitting – to avoid compliance with authorized spending limits
Payments to Vendors – No Purchase Order – potentially non-authorized purchase or vendor
After your initial data download for whatever period of time you wish, these preconfigured data queries (and we have more!) will provide you valuable and virtually instant results. You can rerun them on a schedule, or whenever you like.
There are many more powerful queries available and we have prepared a checklist for you to download the "Top 10 Accounts Payable Queries" which you can get by clicking the button.
Get the Top 10 Accounts Payable Queries
---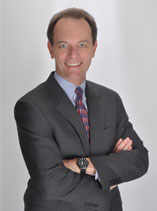 Sam H. Carr is the Managing Partner of Carrtegra, LLC. Sam has over 30 years of experience in accounting, auditing, financial management and consulting. Sam has focused much of his career on process improvement and redesign. Sam holds an MBA and is a CPA, CIA, CISA and a Certified Compliance and Ethics Professional (CCEP). Sam is a finance and operations executive with broad-based experience that includes 12 years as a CFO or Chief Accounting Officer in both public corporations and private entities, and fourteen years with an international public accounting firm. Sam orchestrated an Initial Public Offering of a consolidation of dental practices throughout the United States. In addition to his IPO experience, he owns a powerful track record of demonstrated skills in a wide range of business environments including designing financing, mergers and acquisitions and growth companies. Sam has been the Chief Executive of a management consulting firm for the most recent 10 years. Sam's focus has been substantially on quality of services and valued solutions as well as client and employee retention.